As the administrator of the business account, you will want to keep track of your staff's progress with their alcohol certifications. Our Organization Dashboard is an easy-to-use tool for checking on them and saving each certificate for your files. As a quick tutorial, follow the steps below.
If you need to reset your password, click here and follow these instructions.
1. Login to your account as the manager. Click on Organization Dashboard on the left.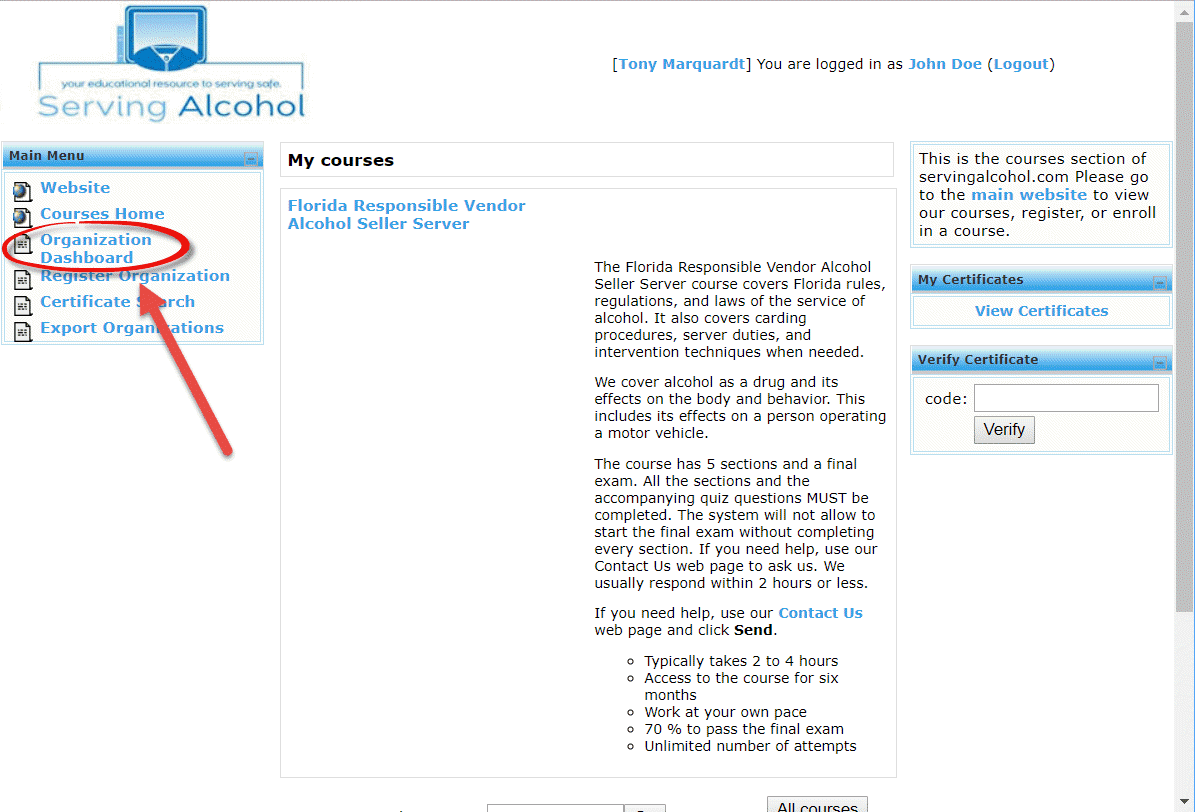 2. Next, click on Show Enrollments from the next page.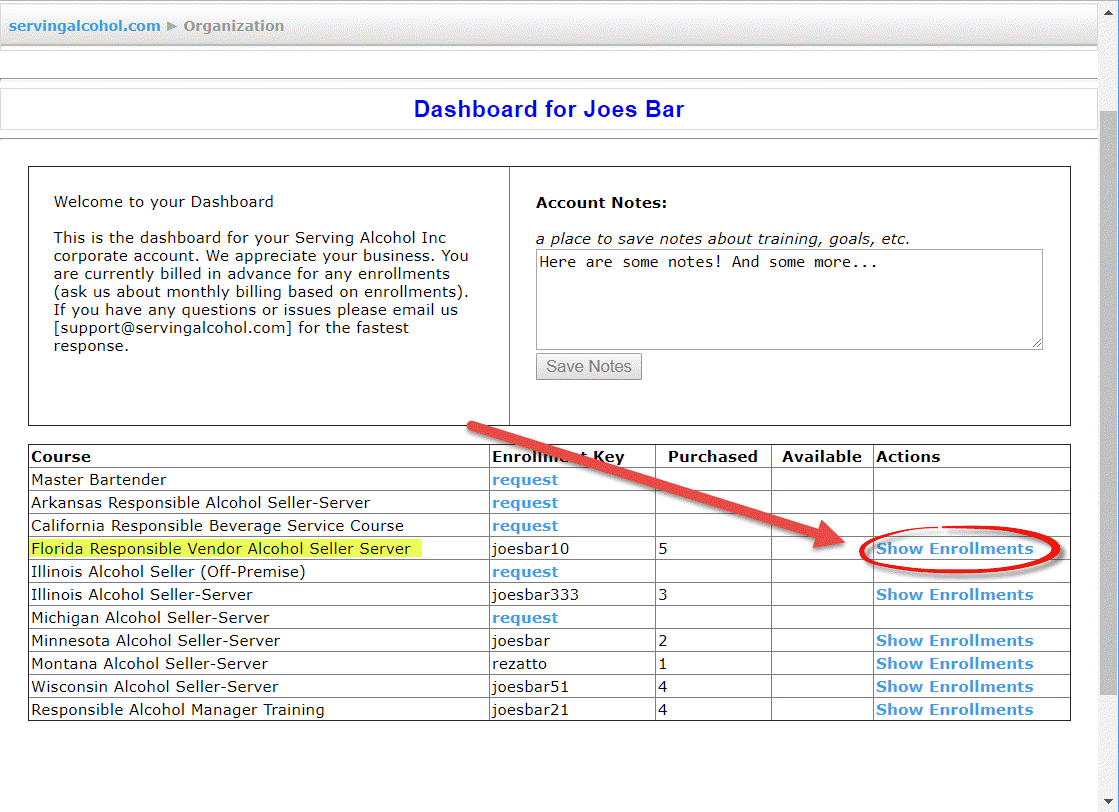 3. Next, scroll down the page to view all your certified employees.
Click on View Certificate for any employee's certificate.
4. When the PDF of the certificate appears, click on the Printer icon
or the down arrow to save it to your computer.